First Responders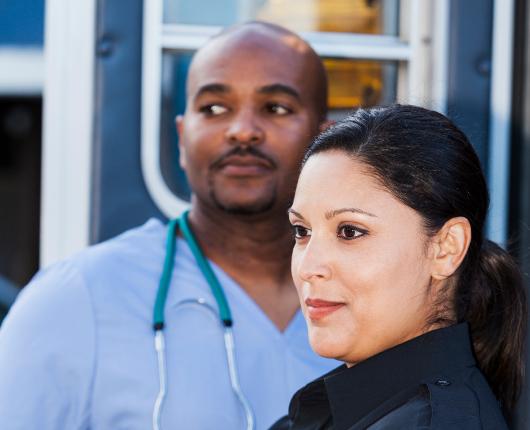 First responders, including emergency medical services (EMS) personnel and firefighters, can assist individuals in a suicidal crisis, as well as those who may be affected by a suicide death or attempt. First response agencies also have a role to play in assisting their own staff, who may experience increased risk of suicide as a result of exposure to traumatic emergencies.
Learn More
See the Recommended Resources below selected by SPRC personnel.
See All Resources Related to First Responders (below) for a full list of materials, programs, trainings, and other information available from SPRC. Use the filters on the left to narrow your results.
Visit our Emergency Departments page. For more on other settings and groups, see our Settings and Populations pages.