Emergency Departments
Individuals in a suicidal crisis often seek help at a hospital emergency department (ED). EDs also frequently provide care for people with other risk factors for suicide, such as serious mental illness, substance use disorders, and chronic pain. The ED visit is an important window of opportunity, however brief, to intervene and save lives.
Why Address Suicide Prevention
The risk of a suicide attempt or death is highest within 30 days of discharge from an ED or inpatient psychiatric unit.1
Up to 70 percent of patients who leave the ED after a suicide attempt never attend their first outpatient appointment.1
Approximately 37% of individuals without a mental health or chemical dependency diagnosis who died by suicide make an ED visit within a year of their death.2
How Emergency Departments Can Take Action
The best way to prevent suicide is to use a comprehensive approach that includes these key components:
Conduct universal or selective screening for suicide risk
Provide at-risk patients with a full assessment by a mental health professional trained in effective suicide care
Provide brief interventions while patients are still in the ED (e.g., safety planning, lethal means counseling)
Ensure careful discharge planning and safe transitions of care to outpatient services
References
Knesper, D. J. (2010). Continuity of care for suicide prevention and research: Suicide attempts and suicide deaths subsequent to discharge from the emergency department or psychiatry inpatient unit. Newton, MA: Suicide Prevention Resource Center.
Ahmedani, B. K., Simon, G. E., Stewart, C., Beck, A., Waitzfelder, B. E., Rossom, R., . . . Solberg, L. I. (2014). Health care contacts in the year before suicide death. Journal of General Internal Medicine, 29(6), 870–877.
Learn More
Visit our pages on two related settings: Behavioral Health Care and Crisis Centers and Services
See the Recommended Resources below selected by SPRC personnel.
See All Resources Related to Emergency Departments for a full list of materials, programs, trainings, and other information available from SPRC. Use the filters on the left to narrow your results.
For more on other settings and groups, see our Settings and Populations pages.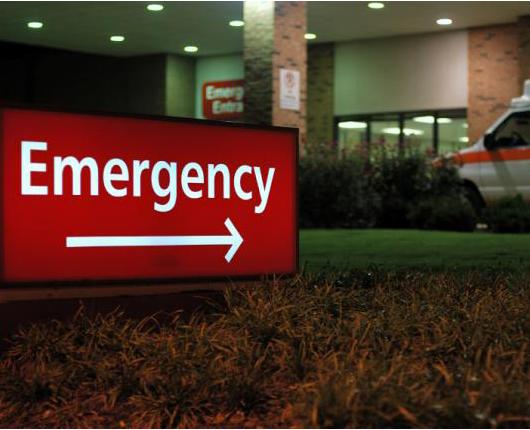 All Resources Related to Emergency Departments
Displaying 107 results. Refine results using the filters on the left.