People with Physical Health Problems or Disabilities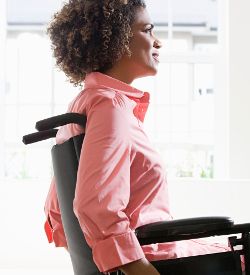 Having a serious physical health problem or a disability can increase suicide risk. Comprehensive approaches to suicide prevention should help ensure that people receive the needed care for their physical health problems, while also identifying suicide risk and providing treatment and follow-up care. Health care settings can be particularly important for reducing suicide risk in this population. These settings include primary care and other settings where patients are treated for physical health problems, as well as behavioral health care settings. 
Learn More
See All Resources Related to People with Physical Health Problems or Disabilities (below) for a full list of materials, programs, trainings, and other information available from SPRC. Use the filters on the left to narrow your results.
For more on other groups and settings, see our Populations and Settings pages.