Mental Health Courts: Raising the Bar for Suicide Prevention
October 07, 2016

News Type:
Director's Corner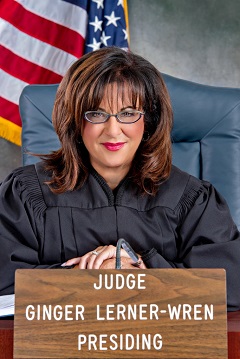 In 1997, Broward County Florida established the first mental health court in the United States. This court was created to divert people with mental illnesses from further and deeper involvement in the corrections system and into appropriate care. We provide in-court clinical triage and assessment and access to mental health treatment in community settings. In doing so, we reduce the social and economic impact of mental illness on these individuals, their families, and the criminal justice system.
Mental health courts are specialized problem-solving courts that are grounded in therapeutic jurisprudence—the study of the law's impact on psychological well-being. Other types of problem-solving courts include drug courts, veterans courts, and homeless courts. The Broward County Mental Health Court has diverted more than 17,000 people from jails and into community-based systems of care. In doing so, we break the cycle of arrest and imprisonment and affirm our unconditional belief in recovery.
As presiding judge of this court and long-time member of the Florida Initiative for Suicide Prevention, I have come to understand that suicide prevention is an urgent priority for our court system. I often find myself speaking to those who come before me in court about a vision of recovery, a commitment to health and patient engagement, and the need for a comprehensive treatment plan. I also find myself explaining the importance of safety planning and how to contact our local mobile crisis unit and the National Suicide Prevention Lifeline. As a fairly new member of the Executive Committee of the National Action Alliance for Suicide Prevention, I have recognized that the Zero Suicide approach is consistent with the goal of mental health courts to end the criminalization of people with mental health problems and should be a core component of our judicial system.
The application of therapeutic jurisprudence as a problem-solving paradigm in our courts has allowed judges to become leaders in championing the expansion of community-based behavioral health care and in working with communities to respond to vexing social problems. I believe it is essential for judges and the courts to take a leadership role in suicide prevention. It is time to raise the bar on suicide prevention in America.
For More Information